Research Infrastructure
PLANT MOLECULAR TAXONOMY LABORATORY AT BSI ERC SHILLONG
In 2014, Plant Molecular Taxonomy Laboratory was established in BSI ERC Shillong for the clonal fidelity testing, genetic variation studies as well as DNA barcoding and phylogenetic analysis of selected endemic and endangered species using appropriate universal primers. Facilities present in the lab are Thermal Cycler, Refrigerated Centrifuge, Gel Electrophoresis Unit, Gel Documentation System, -20 Deep Freezer, Ice Making Machine, Electronic Weighing Balance, pH meter, Vortex machine, Microwave oven, Waterbath etc.
Molecular Lab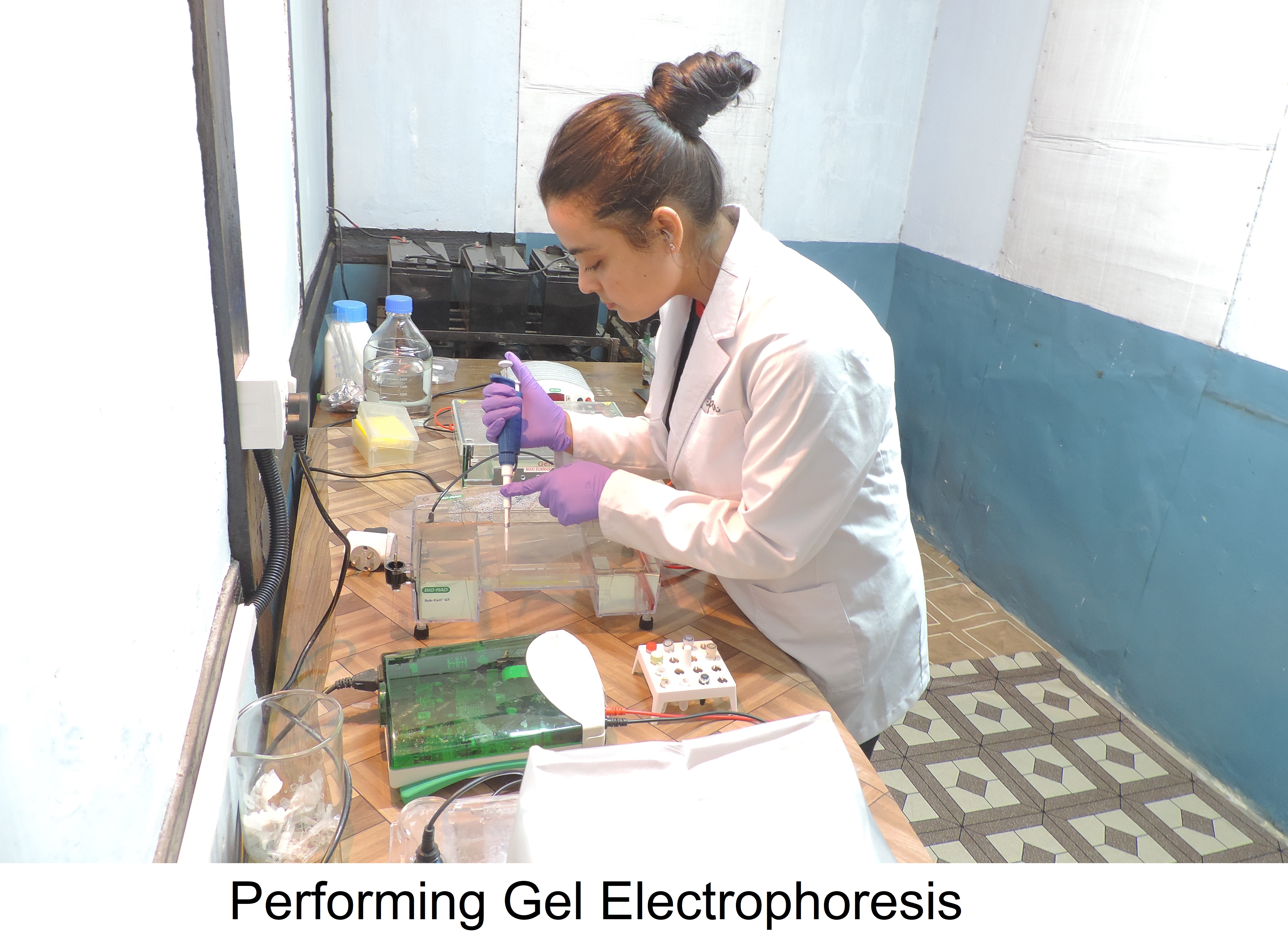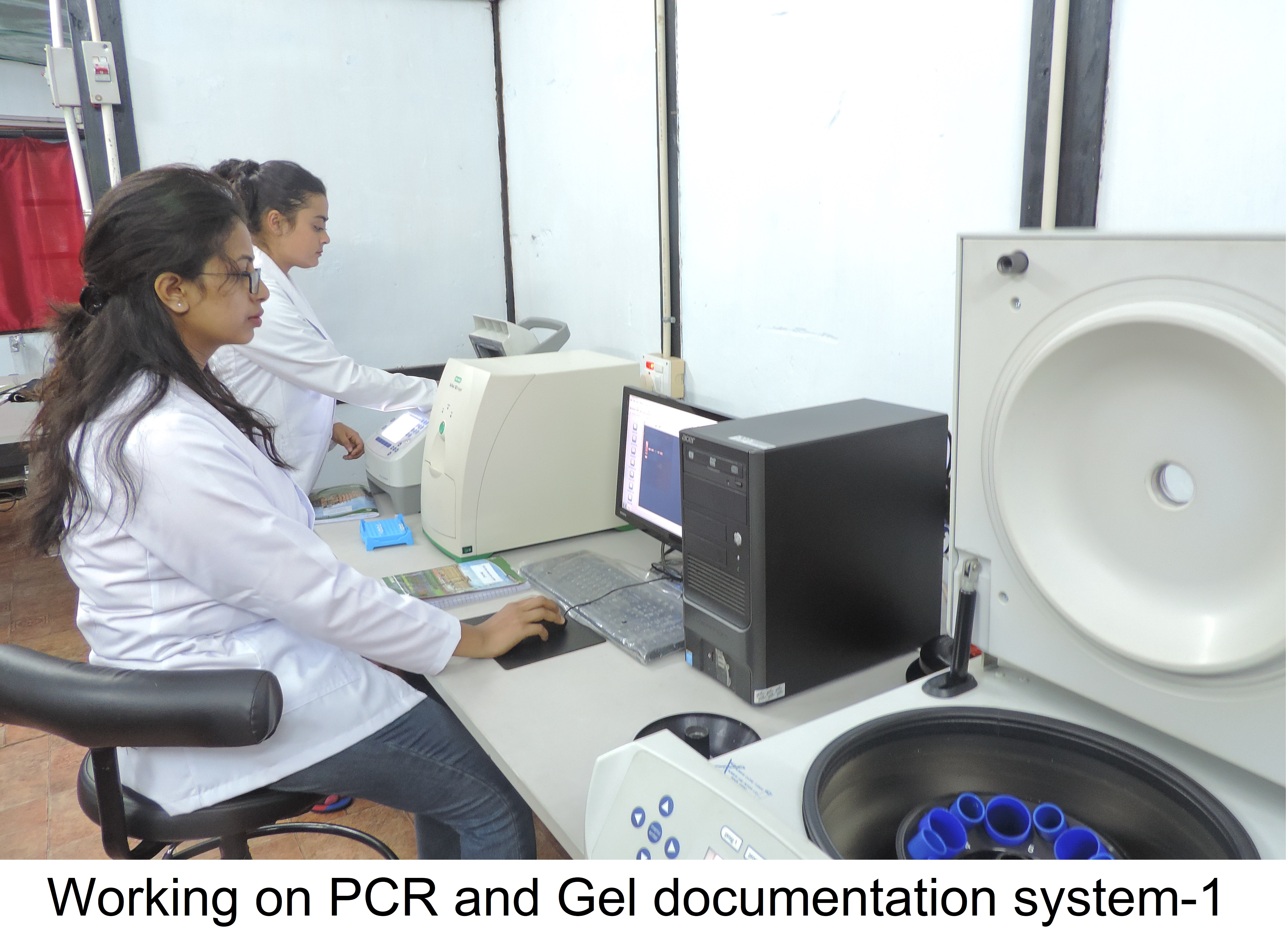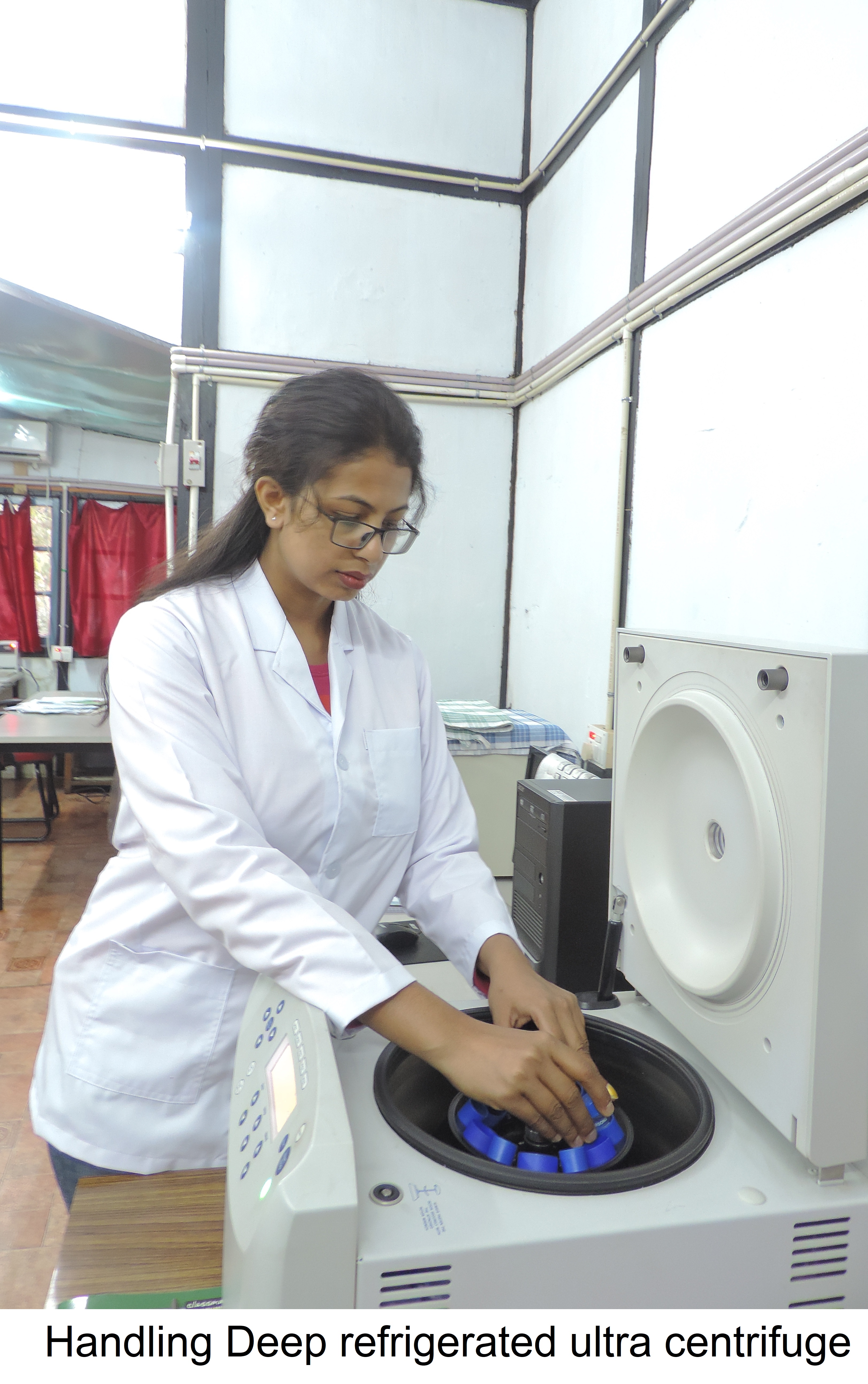 PHYTOCHEMISTRY LABORATORY AT BSI ERC SHILLONG
In 2016, phytochemistry lab was established in BSI ERC Shillong for the analysis of bioactive compounds present in the plants of human importance i.e. plants having medicinal or nutritional value. The lab is equipped for various protocols viz. extraction of extracts, qualitative analysis, spectrophotometric analysis and quantification of compounds. Facilities present in the phytochemistry lab are Soxhlet apparatus, Vacuum Rotary Evaporator, Water Bath, Oven, Spectrophotometer (Thermo Evolution220) and Ultra High Pressure Liquid Chromatography (Thermo UHPLC Ultimate Dionex 3000 with Diode Array Detector, Fluorescence Detector, RefractoMax520 and Automated Fraction Collector).
Phytochemistry Lab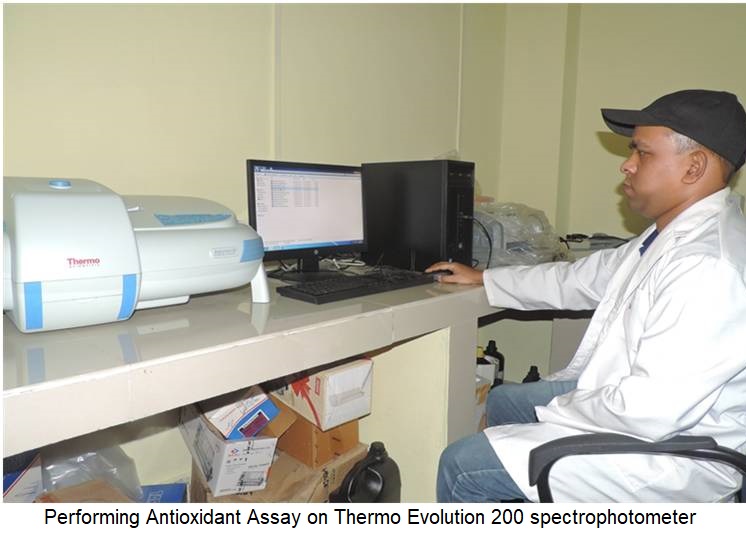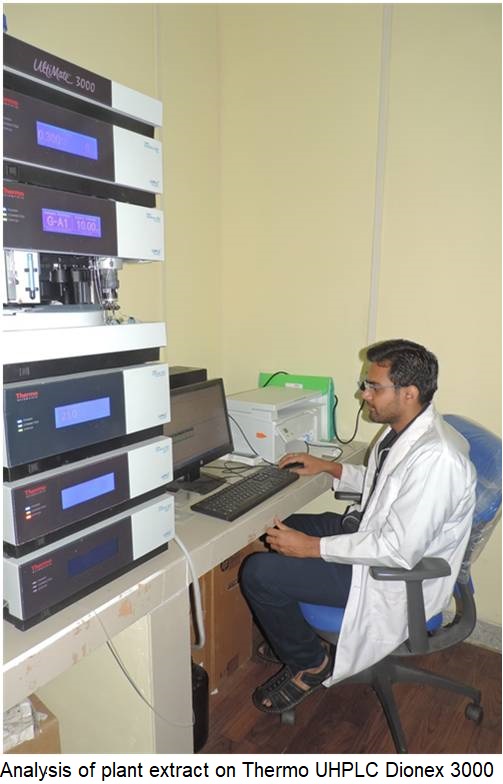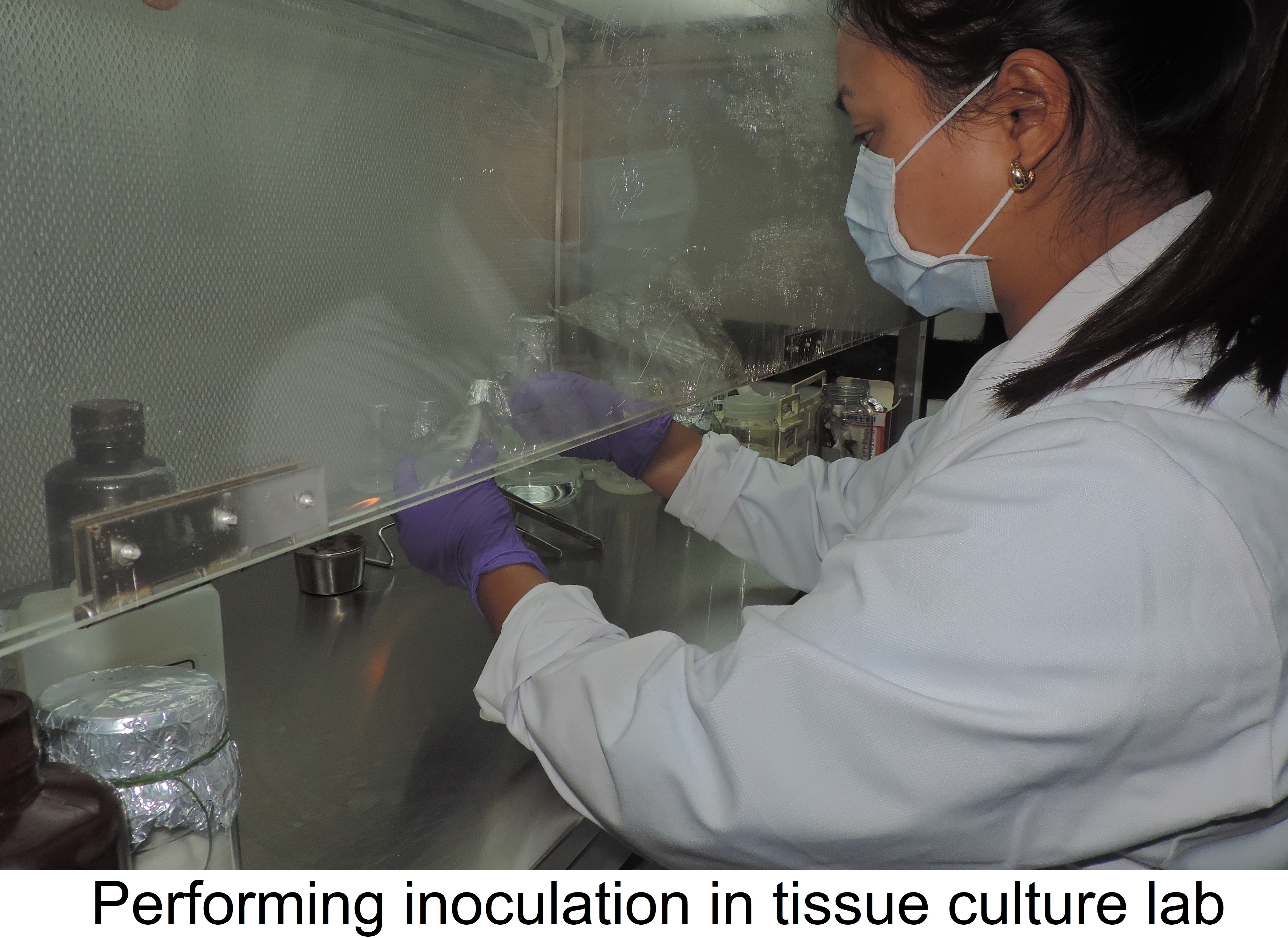 PLANT TISSUE CULTURE LABORATORY AT BSI ERC, SHILLONG
Plant tissue culture laboratory at BSI, ERC, Shillong is currently working on micro propagation of endemic and endangered plant species for mass multiplication of a large number of plant species within a short period of time for the purpose conservation. Cultures of different tree species, orchids, medicinal plants such as:- Rhododendron formosum, Rhododendron wattii, Pyrenaria barringtoniifolia. Adinandra griffithii, Ormosia robusta, Cymbidium tigrinum, Cymbidium whiteae, Calanthe masuca, Nepenthes khasiana, Paris polyphylla are being currently maintained at the laboratory. Facilities present in the lab are Laminar Air Flow Cabinet, Vertical Autoclave, pH meter, Electronic Weighing Balance, Microwave oven, Hot Air oven, Refrigerator etc.
Tissue Culture Lab