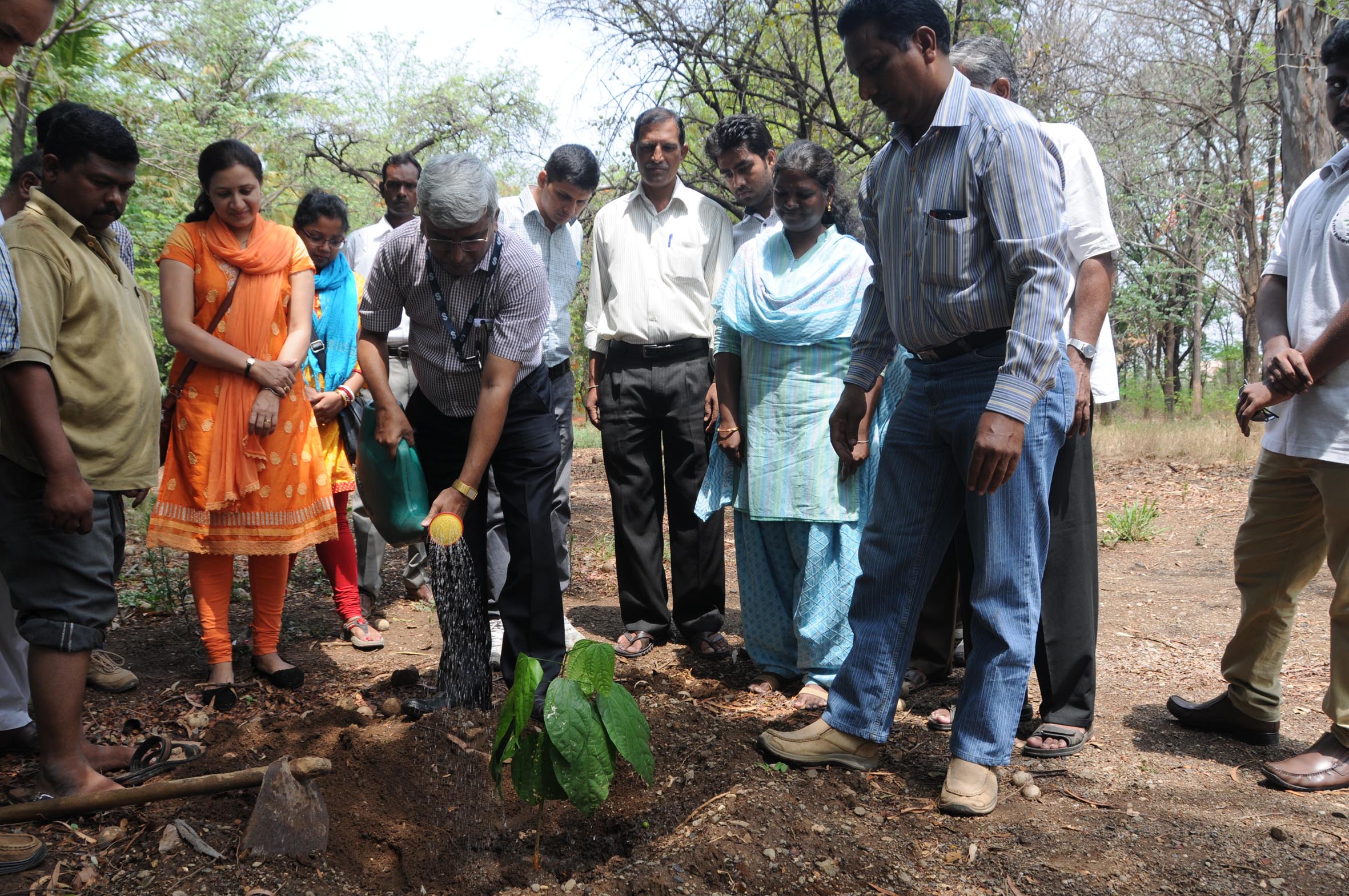 World Ozone Day:
BSI, WRC, Pune celebrates World Ozone Day every year on 16 September by organizing rally to create awareness among the public. Experts in climate science are called to deliver lecture on the surfacing issues related to ozone layer depletion. Office vehicle decorated with posters, banners and flyers carrying messages on importance of ozone protection, travels throughout Pune city spreading awareness.
Van Mahotsav:
Van Mahotsav is celebrated in the month of June every year for creating awareness as well as to increase the green cover through plantation drive. Native, endemic and threatened plants are planted to mark the occasion. Multiplication of some important tree species from Western Ghats have undertaken and the saplings are distributed free of cost to the individuals who are interested in ex-situ conservation.
Swacha Bhaarat Abhiyan:
BSI, WRC, Pune conducted Cleanliness Drive Campaign during 06th to 8th May, 2016 at Bhimashankar Wildlife Sanctuary under 'Swacha Bharat Abhiyan' in association with Maharashtra Forest Department, Pune Wildlife Division. To bring the campaign in limelight and spread awareness, posters were displayed in different locations of the Wildlife Sanctuary and collected plastic waste. Cleanliness drive is undertaken every year on World Environment Day in and around the office campus along with the college students to spread awareness on plastic waste eradication.
World Wetland Day :
World Wetland Day is celebrated the centre yearly on 2nd February to create awareness among the public about the uniqueness of the wetland ecosystem and worthiness of its protection. An expert of ecology research is invited on the occasion to create awareness among the youth on issues surfacing in the wetland protection and conservation. Quiz, painting and elocution competitions are conducted for school and college students.
World Yoga Day :
International Yoga Day is celebrated at BSI, WRC, Pune on 21st June every year since its inception in 2014. Experts of yoga are invited on the day to enlighten the employees on the importance of yoga to uplift the physical and spiritual well being of our body. A session on training on yoga postures are conducted in the supervision of yoga practitioners.
Plastic Waste-free Campaign:
Plantation Programme by Students:
Drawing Competition for Students held at Heritage Building :