About the Library
                  Botanical Survey of India was established as a government department in 1890. With the very inception of the department ,it has set up libraries at the then two centers at Indian Botanic Garden in Shibpur and at Industrial Section , Indian Museum in Calcutta noted for their rich and specialized collection on various cognate subjects in which the survey was interested. After reorganization of the Botanical Survey by the end of 1954, in addition to a Central  Library ,several libraries were simultaneously set up in the Regional  Circles, Central Botanical laboratory and Central National Herbarium  to cater to the needs of plant scientists and taxonomists in their research work. The Central library has been housed in a two storied building along the bank of river Ganges at Indian Botanic Garden, Howrah with valuable collections of Linnean and pre-Linnean publications.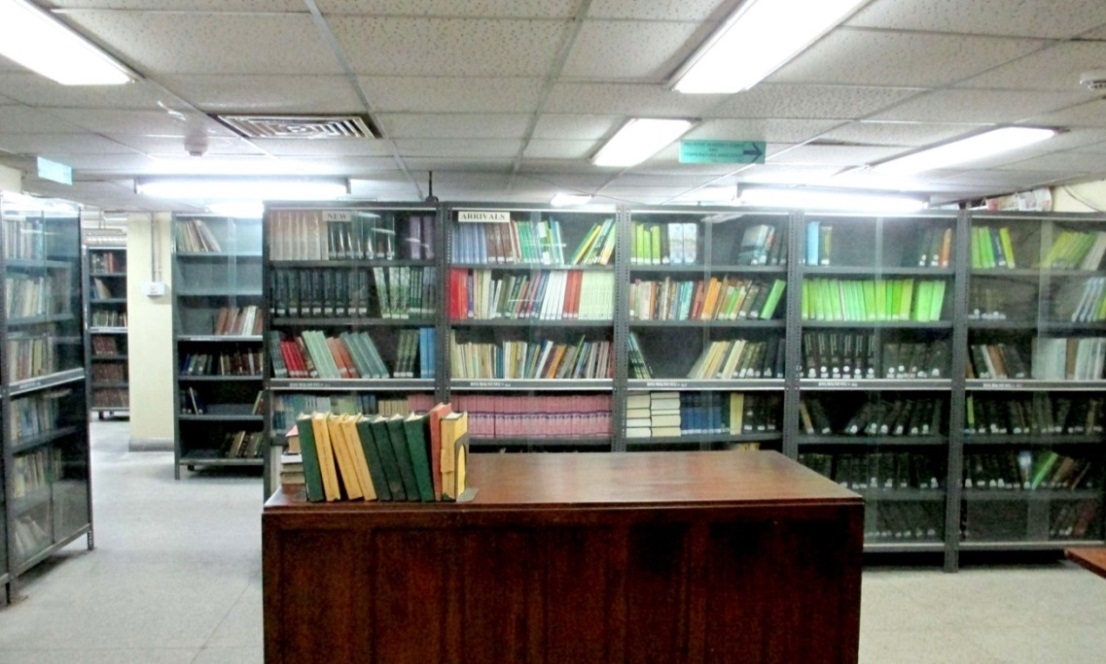 The Indian Botanic Garden library with its collections of rare and valuable books on floristics and taxonomy was later merged with Central Library. In 1990s , the  Central Library was shifted to  the CNH building at AJC Bose Indian Botanic Garden  from the old library building as the same was condemned .At present the Central Library, BSI has a collection of over 55,000 books and bound journals on various aspects of botany in different  languages including unique collection of many  rare books. Data basing of the library holdings has been completed in 2017 and it is now available through e-granthalaya.
Objectives: Being a departmental Library its main objective is to provide latest information to the scientists and research scholars of the survey in their day-to-day research work .However, all kinds of support are always extended to the scientist and researchers of other organisations including academic institutions.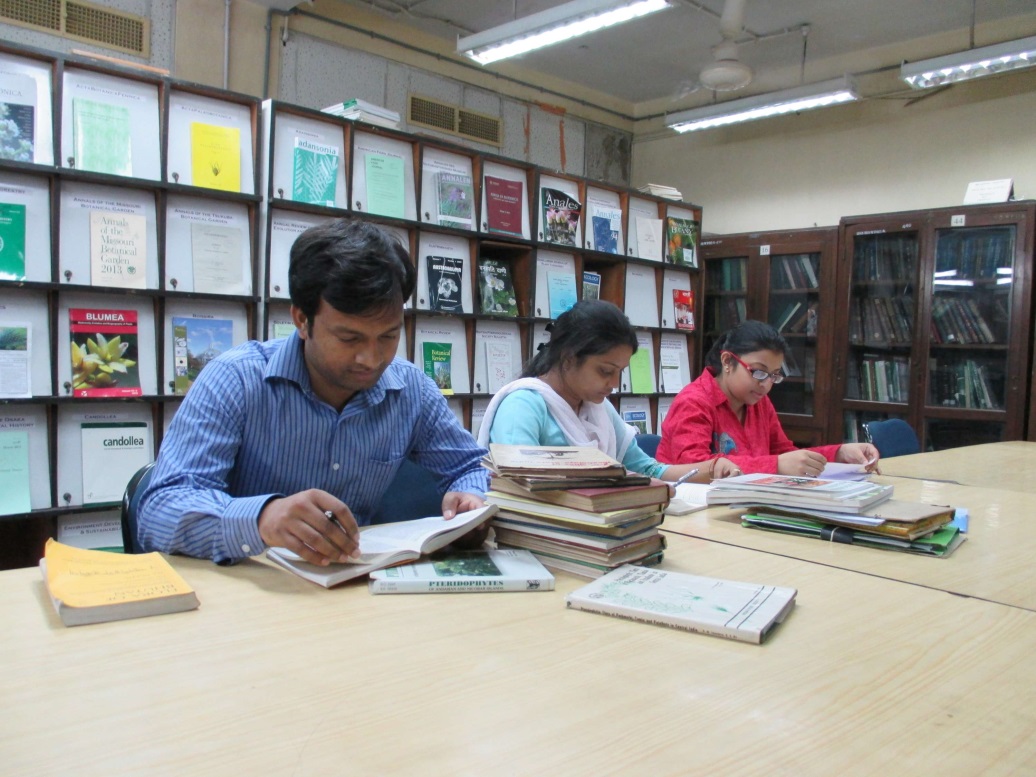 Library Services
Circulation
Reference Service
Literature Searching
Photocopying Service
User Awareness
 Resources
Online archival database

JSTOR -AAF Life science

Online Archival database for type specimens

JSTOR-Global Plants

Digital Collection of Books and Journals   

27 (C.D. Collection)

Total No. of Books               

26500

Total No. of Bound Journals

29213 (1879Titles)

Hindi  Books

1825      

Rare Books

1026

Library Professionals

●  Asstt. Lib. & Inf. Officer -2

●

Lib. & Inf. Assistant -1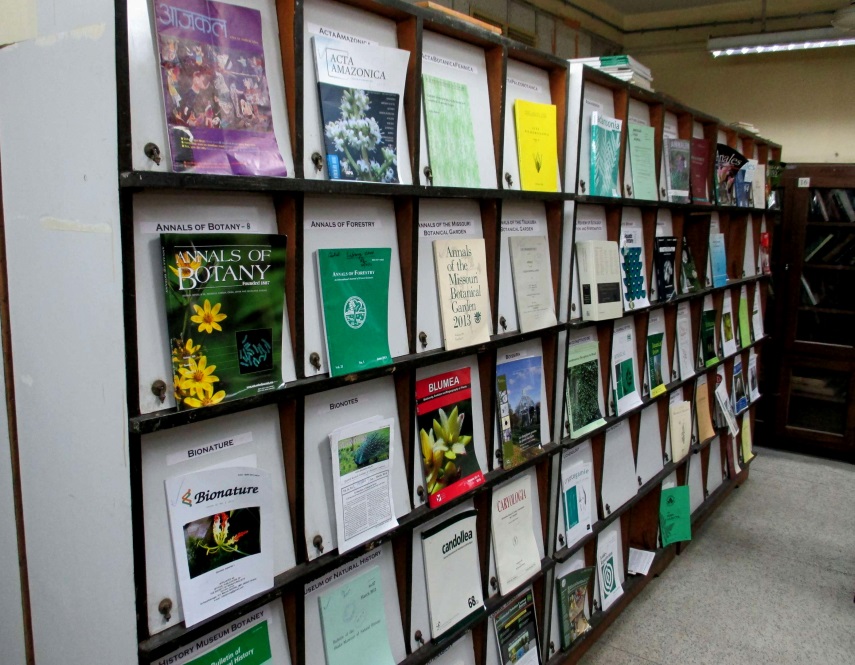 Membership 
Membership of the Central Library is open to 
                        i. Departmental Scientists and staffs                   
                      ii. Departmental scholars and Research associates of BSI  
Non-Members
Outsiders are allowed to consult the Library only after proper introduction letter and prior permission from the competent authority of BSI.